Greystone's Heat Stroke 101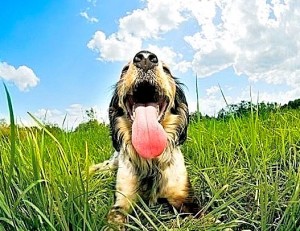 "Two canine geriatric patients presented in acute respiratory distress of which signs included heavy panting and labored breathing and an elevated core body temperature of greater than 106°F. In addition, one patient presented unable to walk after collapsing.
Initial therapies included rapid cooling and intravenous fluids. While one patient responded quickly to treatment and was discharged from the hospital uneventfully the next day, the other patient experienced secondary effects from the heat stroke. These included elevated liver enzymes, stomach ulceration, and low platelets as a result of DIC (a coagulation disorder). An extended hospital stay and aggressive medical therapy resulted in a good outcome, however; all heat stroke cases do not have such a happy ending."

– Dr. Adrienne Price

Some common causes for heat stroke:
– Being left in the car during hot weather.
– Exercising in hot weather.
– Confining dogs without shade or fresh water.
– Brachycephalic Breeds (such as Bulldogs, Pugs, and Pekingese) are most susceptible.
– Dogs that have heart or lung disease are at a higher risk.
What to look for:
– Exaggerated panting, or the sudden stop of panting.
– Excessive and thick saliva.
– Weakness and muscle tremors.
– Rectal temperatures rising to 104° – 110°F (40° – 43.3°C)
– Tongue and mucous membranes may appear bright red and turn grey.
– Convulsions or vomiting.
– Coma
How to treat heat stroke:
– CONTACT YOUR VETERINARIAN IF POSSIBLE. (270) 843-1558.
– Immediately begin cooling dog by spraying them down with a hose.
– Immerse pet in a tub of COOL water, not ice water.
– Use a fan to promote evaporation.
– Cool packs applied to groin area/ wiping paws with water can help.
– Once the rectal temperature has fallen below 103°F (39°C) you may stop the cooling process and dry the dog. Further cooling may cause hypothermia.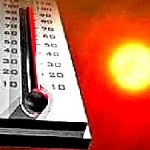 images provided by Google images
No comments yet.
Leave a comment!